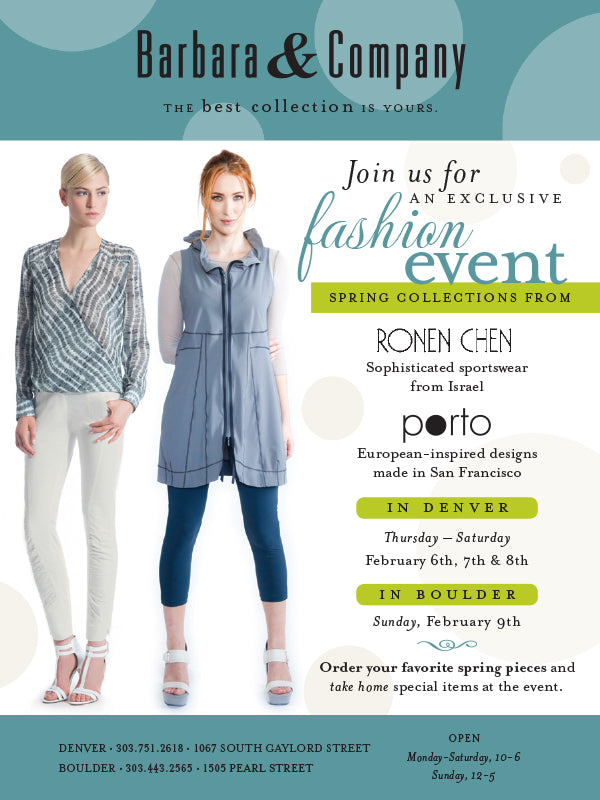 Spring Fashion Event
Join us for an exclusive Fashion Event featuring Ronen Chen and Porto.
February 6th-8th Denver location and February 9th in Boulder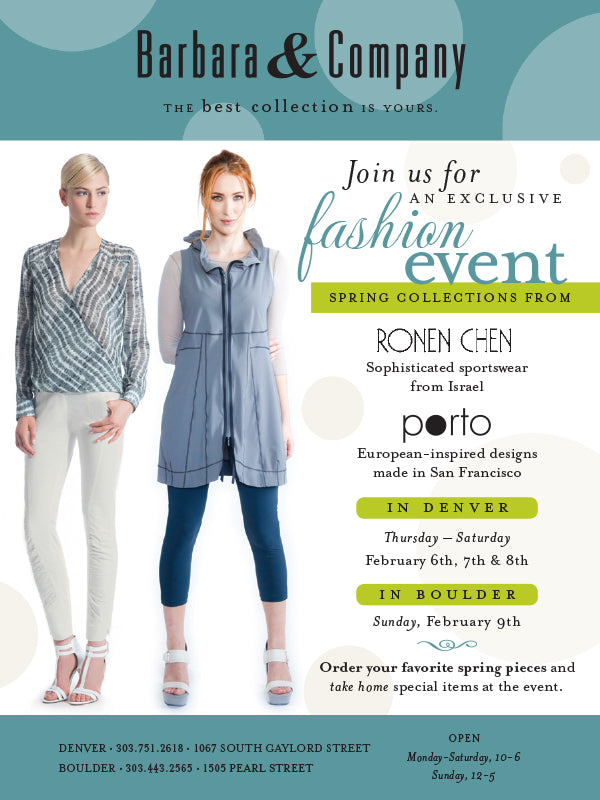 At Barbara & Company, we help women look their best and not like anyone else. Your own personal stylist will guide you through our latest collections. So no matter where you go, you'll feel like the best dressed woman in the room.
You May Also Like